CPVC RESIN WITH COMPETITIVE PRICE AND HIGH QUALITY
CPVC resin is made by chlorination modification of PVC resin and is one advanced engineering material. After chlorination, the irregularity of molecular bond of the PVC resin and the polarity of molecular chain increase, the dissolvability and chemical stablility of the resin also increase, and accordingly improve the heat resistance and resist the corrosion of acid, caustic, salt and oxidant etc.
CPVC Performance:
1. Widely used range--- Vicat softening Point than PVC increases by 40c,one of polymer can be used in high termperature and high pressure for long time.
2. Mechanics performance--- Tensile strengh than PVC increases by 50%,Than ABS resin,PP resin increased by 1 times,Especially close to 100c CPVC can still maintain a strong rigidity, fully meet at this temperature to the requirements of the equipment and pipeline.
3. Chemical corrosion resistance---CPVC not only has chemical corrosion resistance in room temperature,but also has good acid and alkali resistance at higher temperature. Fat better than PVC and other resin, can replace the traditional material to handle corrosive substance.
4. Good fire- resistance--- CPVC with good self-extinguishing feature, the limiting oxygen index is 60,no flam drip, limit flame spread and smoke`s generation.
5. Low coefficient of heat conductivity-the heat confuctivity of CPVC is 0.105kw/mk. The CPVC heat-resisting pipes with less heat loss and the heat insulating layer is unnecessary.
6. The CPVC will not be affected by the chlorine left in water- Polyolefin material such as PP PE will decompose when they meet the chlorine left in the water, will not have crack or drip.
7. The bacteria will not easy to breed-because the CPVC pipe will not be affected by the chlorine left in water, and it`s inside is very smooth, the bacteria is not easy to breed, it not only can resist the bacteria`s erode,but also can resist the common sterilization chemicals.
Company information:
Shandong Gaoxin Chemical Co.,ltd established in the year 2003, located in the National economic deveopment zone-Weifang Binhai Economic Development Zone. This is a high-tech enterprise of research& development, production and management of new type of high polymer materials.
Our company has three sets of production line:
30000 tons of CPVC per year, 6000 tons of HCPE ,20000 tons of CPE pear year. Products are widely used in the field of pipe and fittings, sheets,adhesive, coating, chemical building, wire and cable materials.
By the end of 2014, production capacity reach to 40000mt CPVC resin; 8000mt HCPE resin and 20000mt CPE resin. We master the key technology of CPVC and HCPE production to fill the situation unable to produce in China before. with the high speed developing of company, Shandong Gaoxin Chemical will become a world famous enterprises with research and development, production polymer materials.
Welcome to visit our factory.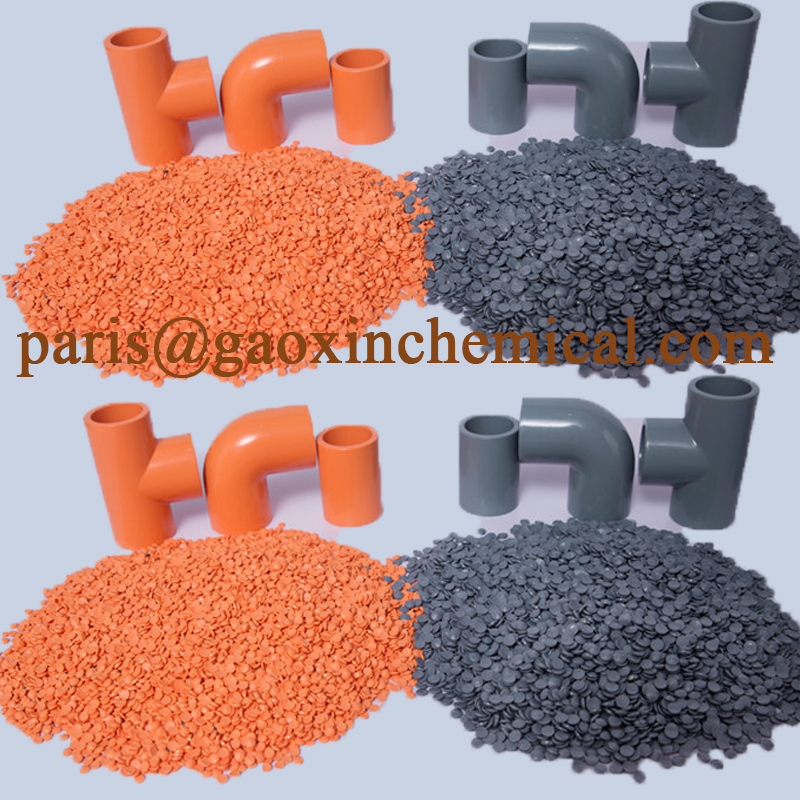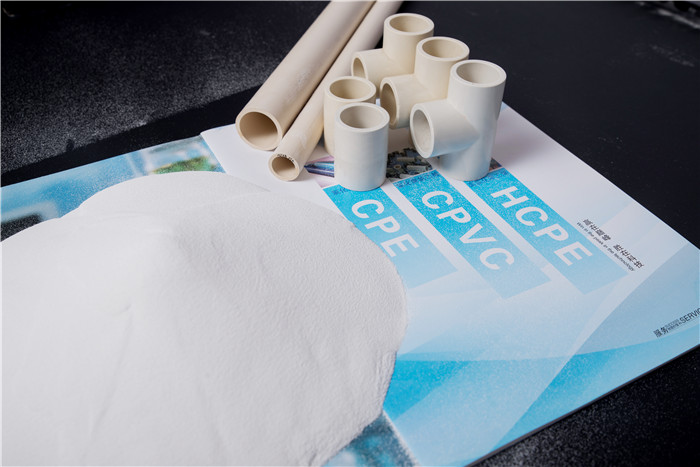 We are warmly welcome new and old customers visit our factory, and hope successful coopeartion in the future
If you have any questions or requirements pls kindly contact with us directly :
Paris
Email: paris@ gaoxinchemical.com
WHATSAPP/WECHAT: 0086 15165665705
Ürün kategorileri : CPVC > CPVC reçine